Over the past four years we have developed a small idea (driven by a love of coffee and a quest to find the perfect cup) into a thriving small business. Keeping our original aim very much in focus - to deliver top quality products on a small scale, keeping it local where possible and always ensuring our products are from ethical organic farms and suppliers.

We now have two vehicles, our first, and much loved, is Hey Mambo! a bright red jolly Italian Piaggio Ape van with an espresso coffee machine on board.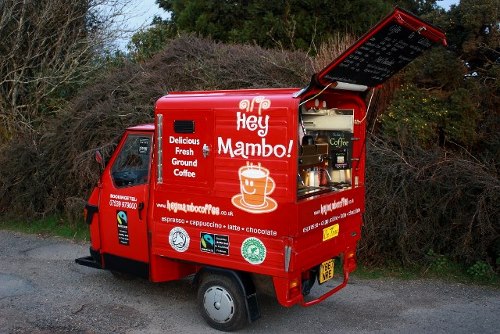 Our second, which we have been working hard converting from an old horsebox, is Love Coffee, a beautiful vintage styled trailer with the wow factor.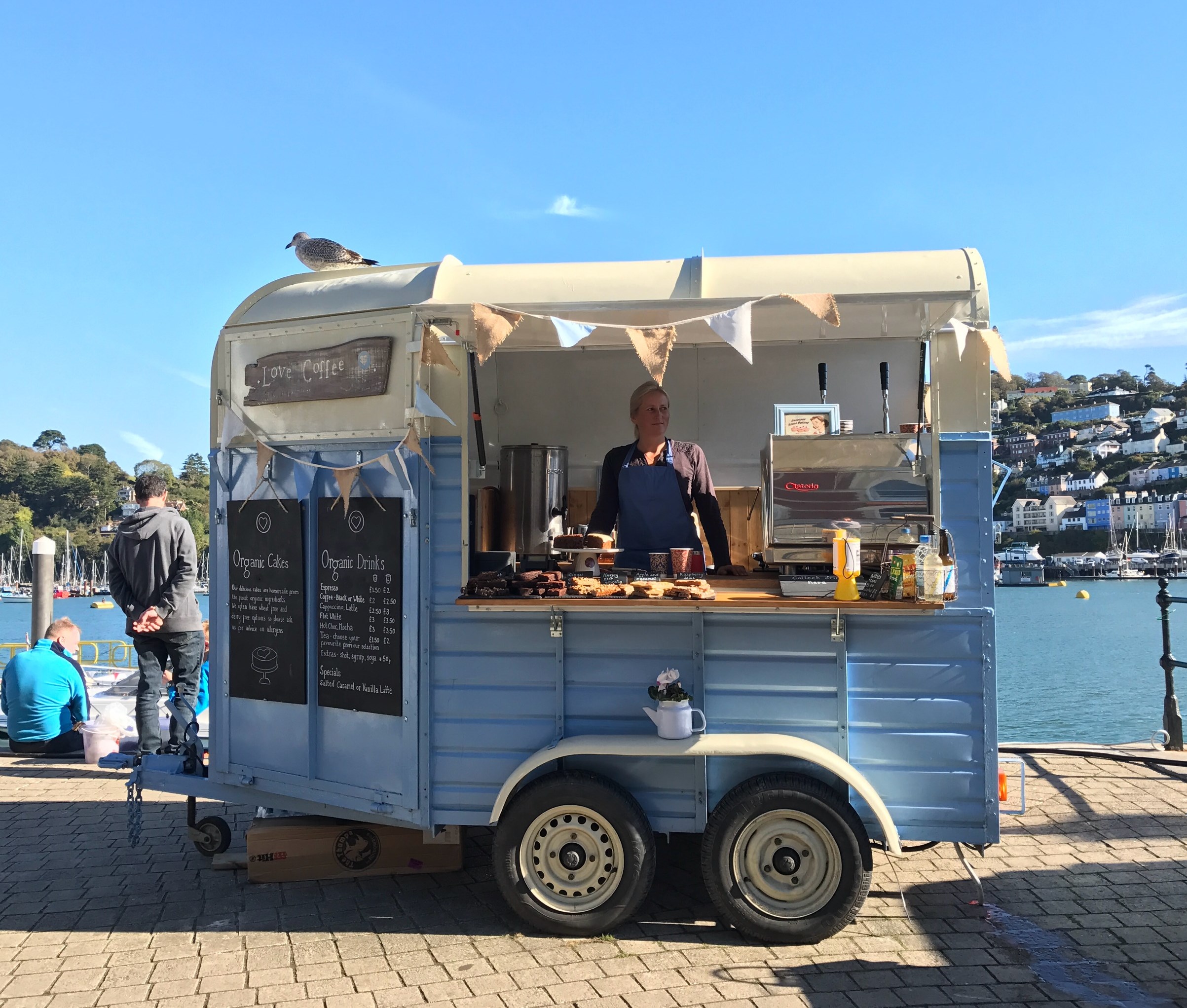 Have a look at our video of the story!

Which ever vehicle we use you can be sure it will be packed full of homemade cakes including our ever popular wheat free brownies. We also have dairy free options like our chocolate banana cake and our rich fruit cake and for traditionalists there's our delicious raspberry and almond slices.

All our coffee, tea and chocolate is Fairtrade to ensure a better deal for the growers. We serve high quality, freshly made Italian style coffee, a huge range of teas and our own recipe comforting and creamy hot chocolate.

We are also available for private bookings of all types
so please give us a call if you would like to have
Hey Mambo Coffee or Love Coffee at your party.